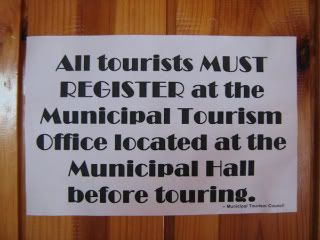 It only costs P10.00 to register. You'll be listed in their visitors' logbook so you'll have a record that you've been there in Sagada. I once checked my name when I registered during my previous trips. It was nostalgia as I read, not only my name, but also those of the friends I went with before.
You will also get a receipt which makes a nice souvenir especially for first time visitors.
What is even more important is that your P10 will be used in maintaining the sites and keeping the whole Sagada community clean.
Now, wouldn't that be money well spent?
No related posts.
Related posts brought to you by Yet Another Related Posts Plugin.